Explore the Outdoors
Danbury, NC
If you're feeling like getting outdoors and enjoying the best Mother Nature has to offer. Head over to Stokes County. You can hike Hanging Rock. You can go horseback riding around shaded trails. You can cool off on the Dan River and so much more. When it comes to the outdoors, Stokes rocks.
All businesses on this tour have been certified by Count on Me NC and provide extra Covid precautions to make your visit to Stokes County as safe a possible. Click here for more details.
Medium Activity
3 days | 3 stops
Day 1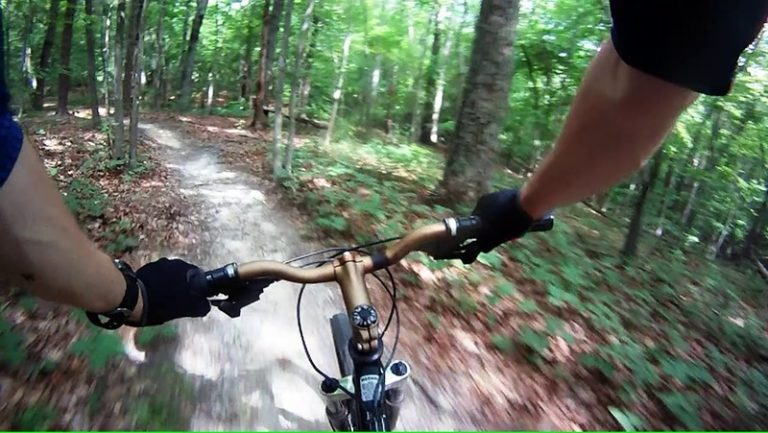 STOP 1:

Mountain Biking

Bike to new levels in the mountains of beautiful Stokes County, North Carolina. Hanging Rock State Park, currently provides 8.4 miles of mountain biking trails, making it the perfect location to challenge yourself on four intermediate trails of varying difficulty. Terrain and natural mountain features of trails at Hanging Rock are unlike what you experience on paved bike paths in other areas of the Piedmont.
Day 2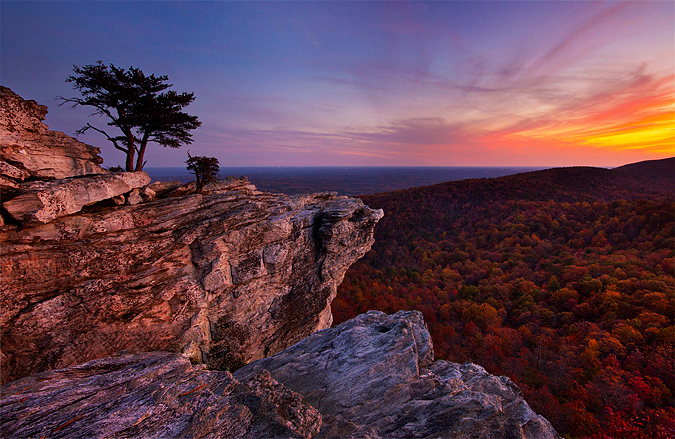 STOP 2:

Hiking at Hanging Rock

Hanging Rock State Park is located north of Winston-Salem, NC in the Sauratown mountains. These mountains are an isolated chain, lying east and separate from the Blue Ridge mountains, earning the nickname "the mountains away from the mountains." The highest peak, Moore's Knob in Hanging Rock State Park, reaches just 2,579 feet, but the mountains of Hanging Rock State Park and its sister park Pilot Mountain have some impressive quartzite formations and are known for being some of the best climbing in North Carolina.
Day 3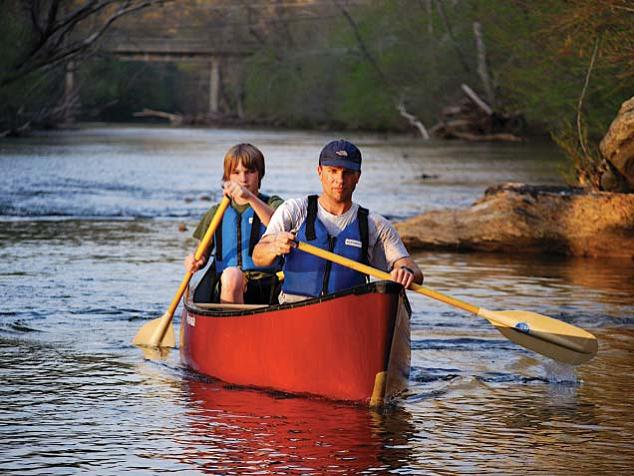 STOP 3:

Canoeing and Tubing on the Dan River

The Dan River bisects Stokes County from the deep, mountainous ravines of its northwest corner to the broad, rolling landscape of its southeastern border. Along the way the river passes by quiet rural communities and steep forested ridges; the occasional vacation cabin and sentinels of stone cliffs. The Dan is a resource like no other in the Piedmont. These sections of the Dan River feature Class I whitewater suitable for most beginning boaters at normal levels. Check in with the good folks at the Dan River Company to rent a kayak or a canoe for the day and begin your adventure downstream. Depending on the current, expect a 4 to 6-hour leisurely paddle.